THIS IS JUST OUR CATALOG - BROWSE OUR WEB SITE AT
WWW.IRWELLPRESS.CO.UKAND GET THE VERY LATEST NEWS FROMIRWELL PRESS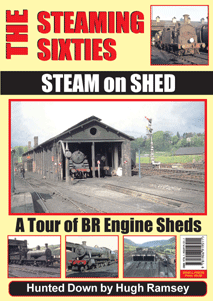 Not a book yet not a magazine - what value for money though!
About Us
IRWELL PRESS are completely dedicated to your total satisfaction. If you have any suggestions or comments please email us at george@irwellpress.co.ukOur Contact details:IRWELL PRESS LTD.,59A HIGH STREET, CLOPHILL, BEDS MK45 4BEPhone: 01707 876713 Email: george@irwellpress.co.uk
Making A Purchase
Making a purchase could not be easier. Just browse our Catalogue, and click on any items that you wish to buy and put them into the shopping cart. After you have finished your selection, click on "Order" and you will be asked for a few details that we need to be able to satisfy the order.We accept credit card payment ans switch/debit cards. If you are shopping from North America or anywhere else, place your order and your credit card company will convert the transaction to US Dollars or your own currency.We accept Visa and Mastercard and do not charge for any item until it is ready to ship.
Shipping And Handling
If you encounter any problems with this new service please email george@irwellpress.co.ukCustomers can select from UK standard 2nd class post, Europe Air, All Zones Air and SurfaceOVERSEAS CUSTOMERSPlease note that the website does not calculate the postage for some of our books correctly. If the postage shown on your web order is incorrect we will e-mail you with the correct postage to be paid before proceeding with your order. It is therefore important that you provide us with your current email address. Thank you.
Delivery Schedule
We deliver your order right away. We will normally send your order to you in 15 business days . International orders by air are generally received in under 25 days.
Back Orders
Please ring for details.
Tax Charges
All orders are VAT free.
Credit Card Security
All credit card numbers are encrypted in the software when the order is placed using 128 bit encryption. They are only decrypted after they reach our computer. They are not held in clear text on any web site.
Guarantee
We guarantee your satisfaction with the quality of our products. All of our products come with a 30 day no quibble guarantee.
Reaching Us
If you need to reach us, please email us on george@irwellpress.co.uk, alternatively, you can call on International +44 1525 861888 or write to us at IRWELL PRESS LTD., 59A, HIGH STREET, CLOPHILL, BEDS., MK45 4BE
Privacy Policy
IRWELL PRESS do not disclose buyers' information to third parties. Cookies are used on this shopping site to keep track of the contents of your shopping cart once you have selected an item, to store delivery addresses if the address book is used and to store your details if you select the 'Remember Me' Option.
Returns Policy
If any item you receive from us is damaged or faulty we will replace it imediately. All we ask is that you send the title page to us within two weeks of purchase